Licensed gear – T-shirts, jewelry, and thousands of other items – that bears the name or one of the logos from Louisiana Tech goes through an approval process to ensure items and designs are of the highest quality. Approved items bear a holographic decal designed to show they represent the best of our University, and the licensing program provides funding for student scholarships and enhancements.
You can share your passion for Louisiana Tech University by choosing genuine licensed merchandise, and our students will gain the opportunity to join the Tech Family and live out our Tenets through your purchases.
Louisiana Tech University is a member of the Fair Labor Association (FLA), an organization dedicated to protecting workers' rights and improving working conditions worldwide. Licensed vendors are also required to join the FLA. Visit fairlabor.org for more information on the requirements for licensed vendors.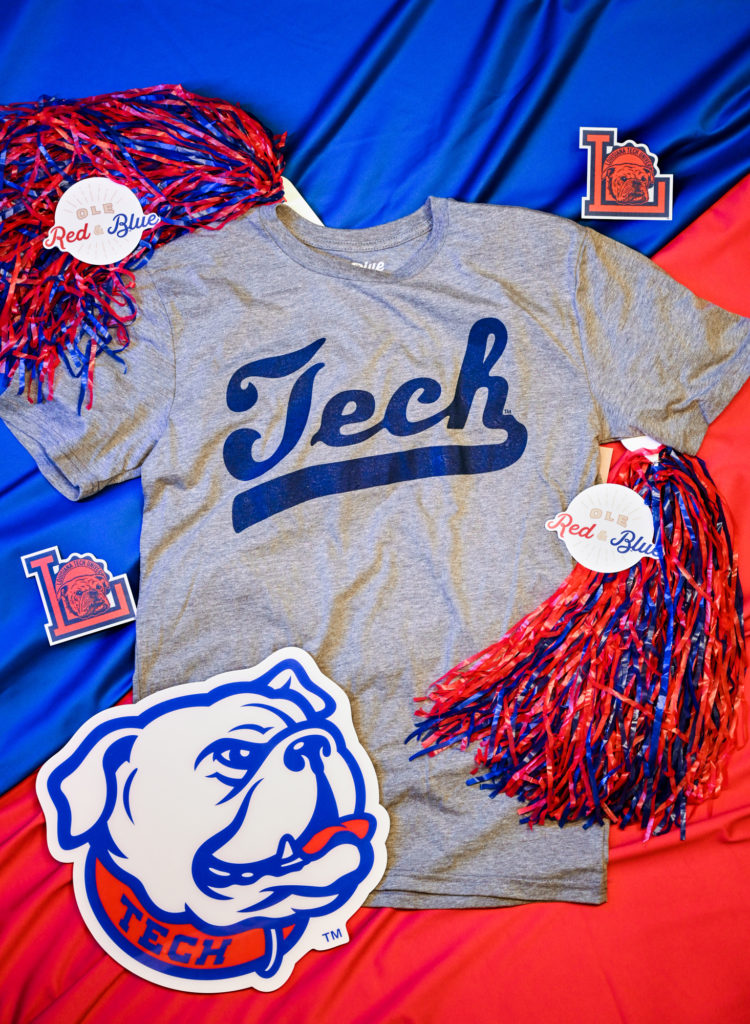 Use of Louisiana Tech University's trademarks and wordmarks without permission also constitutes trademark infringement. Visit one of the links below to shop for approved and licensed Louisiana Tech gear.