Official Louisiana Tech business cards, letterhead, envelopes, and notecards must be ordered through AmeriPrint and the company's online ordering system. The system allows University faculty and staff to order stationery products that conform to Louisiana Tech branding guidelines in a cost-effective and convenient manner.
The secure ordering system requires individuals to create an account on the AmeriPrint website and to pay with a Purchasing Card.
Steps to make an online purchase of University-branded business cards, letterhead, or envelopes:
Log on to the AmeriPrint Web site at bit.ly/TechPrintOrder.
Create an account by clicking the login button at the upper right of the page.
Once logged in, click on the product you want to order.
When you've completed your order, the office of University Communications will receive an email for approval.
If changes need to be made, we will contact you to explain what should be changed.
Once approved, your order will be shipped to University Communications, and we will deliver it to you.
The ID and password you create will be used each time you order stationery for your department in this system. After your order is processed, you will receive an invoice/receipt for your order at the email address you used when creating your account. This invoice/receipt will be needed to reconcile your P-card statement.
If you have any questions, contact Mark Coleman in the Office of University Communications at 318.257.4854.
Business card options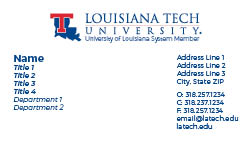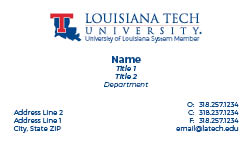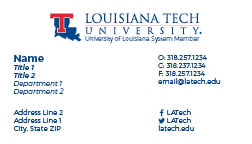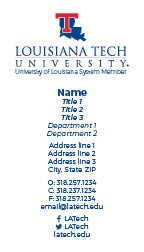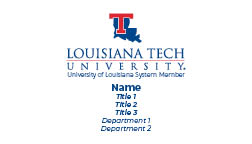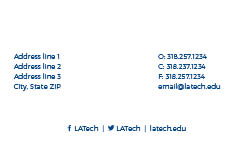 Stationery options